Part II by Shivam Amin
Who is your MVP?


I have to go with Lebron right now barely over Durant even though varying sports
books have it going either way at this moment. Lebron's stretch to close out the first half of the season is nothing short of legendary, in an NBA record for six straight games at 30 points/60 percent shooting. He has now connected on 60 of his past 80 shot attempts not counting the OKC game on Thursday. I have never seen him attack the rim with such relentless disregard for human life in the 10 plus years of watching him. He is ferocious and elegant AT THE SAME DAMN TIME. Kevin Durant deserves all the praise that he receives considering he lost one of the 15 best players in the league from his squad this season. People expected a fall off from the Thunder with the departure of James Harden, but Durant is still filling it up. He is tied for the lead league in points, second in PER only to Lebron, and the Thunder have the second best record in the league (a game behind the Spurs in the loss column.) Coming in a distant third I have Tony Parker. The general of the best team in the league (record wise) and he has had to shoulder the load without Duncan and Manu on numerous nights.
Lebron James
Kevin Durant
Tony Parker
Who is your DPOY?
This is an award that can fluctuate over the course of the season and statistics don't do this category justice. Dwight Howard leads the league in rebounding, but his injuries and effort have come into question all season long. If I had to choose a top three right now I would go with Joakim Noah, Lebron James, and Serge Ibaka in that order. Noah is the anchor one of the best defenses in the
league. His motor is relentless and it scored him an All-Star nod this year. Lebron has never won this award and you know he would like to add it to his hardware collection, something that MJ was able to capture definitely eats at him even though he won't admit it publicly. He can guard the opposing team's best player or he could simply guard anywhere from the point guard to the center. Ibaka has helped ease the "Sophie's Choice" that Sam Presti and the OKC brass had to make between himself and James Harden with his defense alone, but his offensive evolution hasn't hurt either. Ibaka is the rim protector for OKC and he averages three blocks to go with eight boards a game. It was hard to exclude Larry Sanders and his league leading 3.16 BPG as well as the man I think would have ran away with this award had he stayed healthy, Anderson Varejao.
Joakim Noah
Lebron James
Serge Ibaka

Who is your Coach of the Year?
Mike D'antoni. No j/k. This isn't an award that goes to the team with the most wins, even though it can be said that it should be given to Greg Popovich every year. What Pop does with late draft picks, journeymen, and veterans is remarkable. Everyone buys into his system and the product is a wonderful thing to watch. This year I have Pop second in my rankings (he should have been given the award if the Spurs beat the Heat the night the stars sat and David Stern had a hissy
fit) Tom Thibodeau deserves all the praise he gets with the way he has shouldered the Derrick Rose injury and the way he has the Bulls playing night in and night out. It seems as if somebody new steps up each night in these Bulls wins and it can all be attributed to Thibs demeanor and his defensive philosophy. The Bulls are set to get D Rose back sometime after the All Star break (when that will be is unknown at the moment with so many differing reports each day,) but they are within striking distance of the two seed in the East and you better believe they will be shooting to get home court the first two rounds of the playoffs with a healthy D Rose coming back for the playoffs. Frank Vogel deserves recognition for playing this whole season without team leader Danny Granger and he has the Pacers playing some of the stingiest defense in the league.
They are set to get Granger back from the break and they to are within striking distance of the two seed. We all saw how they performed last season in the playoffs, is this the year the get over the hump?
Tom Thibodeau
Greg Popovich
Frank Vogel
Who is your ROY?
This is the biggest lock for any award for the season. Damian Lillard is the truth. He's the best point guard to enter the league since... well.. umm.. Kyrie Irving, but if there wasn't a Kyrie Irving he would be the best point guard to enter the league since the Chris Paul/Deron Williams draft class (remember when this was a debate to some?) Every
night he is doing something that makes you say to yourself, "how the fuck did he end up at Weber State?" He is a potent scorer, distributor, and he has some nice ups. No need to waste time on second and third with this race basically all but over, but Anthony Davis and Andre Drummond have transitioned nicely into the league and look to be forces sooner rather than later. Both however have been bit by the injury bug.
Damian Lillard
Anthony Davis
Andre Drummond
Who is your 6th Man of the Year?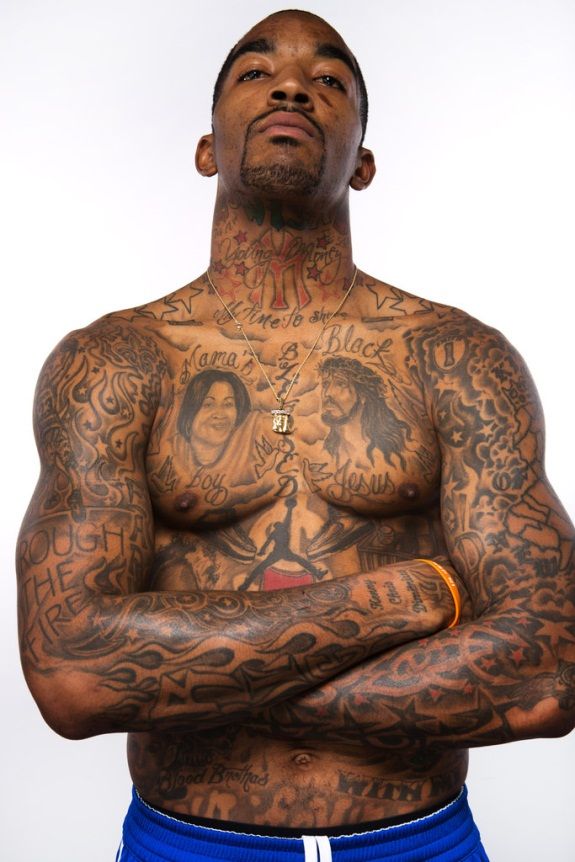 Another tough category that is too close to call. There are four legit candidates for this award: Jamal Crawford, Jarrett Jack, Kevin Martin, and JR Smith. All four play on winning teams that look to make extended runs in the playoffs. Right now I would have to go with the guy that has been the most dynamic so far, JR Smith. JR has become one of the clutchest players in the league with a couple of game winners and his closing ability down the stretch. For most of his career he has been a gunner, but he seems to be picking his spots this year. The problem with JR is that he can easily be distracted
distracted and we all know how that NYC nightlife can take control of you. I have Jarrett Jack second solely for the reason that anyone coming off the bench first on the Clippers and Thunder will be in contention to win this award each year. That doesn't disregard the contributions by Crossover or Martin, but Jack stepped in nicely for Steph Curry when he was out for a few games this season and not many people expected this type of effort from the Warriors. This award can go anyway and I expect it to be close the rest of the season.
JR Smith
Jarrett Jack
Jamal Crawford
Who are your Most Improved Players?
You look for a player who makes the jump from obscurity to star in one off season for a category like this. Larry Sanders, you are a G and a beast on defense, but you play in Milwaukee and that hurts your candidacy. Paul George has made the jump from a player with potential to a bona fide star. He has become one of the best on ball defenders in the league and his offensive output has helped ease the Granger injury. With his contributions this season the Eastern Conference coaches agreed that it was time for George to make his first All Star Game. At this point who would have imagined Andray Blatche to be contributing for a playoff team right now? Not me for one, I expected 325 lbs, a fro, and eating baguettes in France. He is French right? Good for you Andray for steady ballin still and contributing quality PT for BK.
Paul George
Larry Sanders
Andray Blatche

What Finals match up are you predicting for June?
OKC vs Miami. Until I see something consistent from the Clippers, I can't take OKC out. San Antonio will have a say in this, but we saw what happened last year. Miami is Miami and the East is weak and with the way Lebron is beasting right now I don't see anybody stopping them before the Finals. We will see if D Rose or Granger can do something to change the landscape of the East
.


Who is a surprise team that could crash the party?
The Finals party can be crashed by the Spurs or Clippers, because they are the two deepest teams in the league. OKC had
Harden playing at a very high level last year vs the Spurs and they obviously won't have him this year. To crash the playoffs watch out for the jostling from the 4-5-6 seeds in the West. If the Warriors can get the 4 seed it will be awfully tough to play on the road in Golden State and those fans. We all remember the We Believe Warriors with B Diddy and crew and as long as they don't rock these jerseys they should be fine.
Who is your surprise player for the 2nd half ?
Derrick Rose. If he can comeback to full strength I see no reason why this team will have trouble adjusting to his game. He has been the heart and soul of the Bulls and the city of Chicago since the day he came into the league and his teammates love playing with him,
pause.
I see the Bulls finishing with the two seed in the East and a crazy round two match up with the Pacers (the three seed.)


What is the biggest storyline for the 2nd half?
Can the Lakers get their shit together? This is a debacle beyond belief, but they still have players who have experienced deep post season runs before. The Gasol injury was a killler on two different levels: 1) he is still one of the best power forwards in the game. For what reason D'antoni didn't feature an attack based around these two guys and having Nash, Kobe, and MWP freelance is beyond me?! 2) They definitely could have traded him if they felt like it wasn't going to work. A move for Josh Smith and Kyle Korver was the most logical fake trade on the open market.
ALL STAR WEEKEND PICKS
Dunk Contest: James White. It is his world Saturday night and we will be living in it
3 point Shootout: Kyrie Irving. Mr. All Star Weekend.
Skills: Jeremy Lin. The Hometown Hero and he needs to please his billions of minions in China.
BBVA Rising Stars: I would say Kyrie, but I don't see extended PT for him considering his full workload this weekend. It will be a point guard or shooting guard who catches fire, so I will go with Damian Lillard or Dion Waiters for Team Shaq.

ASG MVP: Kyrie Irving. He will dazzle flat out. I expect 432,342,324 crossovers and spin moves. The only the thing that his handles are missing are a big black guy announcing each move and giving it a nickname, while announcing the game and running around the court.
Biggest Surprise?
Lakers. When you are one of the top two teams to win the title according to
Vegas
before the season and you are currently not even in the playoff picture, you my friend are fucking up. I do not need to elaborate on this, watch Sportscenter any night.
Most Disappointing Team?
Lakers and Sixers. Look at the similarities from these two teams:
Acquired damaged goods in the trade this season
Were both projected top four teams
Not currently in the playoff picture
Dealing with injured players BESIDES (Gasol and Jason Richardson) the star centers the received in the off season
Who is going to win it all
?
OKC. It is their year and they are eager for the chip. Hopefully we get the opposite of
this
from Russell Westbrook after his Finals interviews in June.
Let me know what you think...leave your comments!
If you enjoyed this article please follow
@SugarShiv